Congratulations!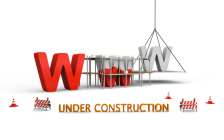 If you can see this page, then your domain name is correctly working. This is the default placeholder index page for your hosting account and can be replaced with your own content as and when you are ready to publish this.
You can administer your hosting account, including the setup of your e-mail addresses by using the login details provided with your welcome e-mail you would have received when signing up for our services.
Should you require any assistance however, please raise a support ticket from within the client area of our website and we'll be happy to help.
Creating & Publishing Your Website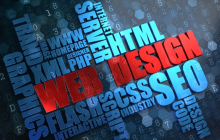 The easiest way to create a Web page is to use a Web authoring-tool, also called an HTML-authoring tool. Some of the more common authoring tools are Coffee Cup HTML Editor, which is free and available from Coffee Cup Software, Expression Web, which is also now freely available from Microsoft and for the more advanced web design projects you can use Dreamweaver, which is available for purchase from Adobe (formerly Macromedia). These tools write the HTML code for you as you compose your page. Using them is similar to using a word processor such as Microsoft Word.
As an alternative, you can create Web pages by writing the HTML code yourself in a text editor program such as Notepad. You will find many excellent and informative tools on the internet to teach yourself HTML, however, as a starting point, this will provide you with the basics on which you can build your knowledge - Getting started with HTML.
You can also create your website using a Content Management System such as Word Press which will provide you with an easy way of creating and editing your webpages, with a choice of a wide range of templates available, many of which are free of charge.
If you require website design services though, feel free to contact our Design Team and they will be able to advise you on what we can offer.
Penguin Internet Ltd
This website is hosted by Penguin Internet Ltd. Penguin Internet provide UK based web hosting, UK based reseller accounts, Virtual Private Servers, Dedicated Servers, Server Management, Web Design and Domain Name Registration services. We are also a cPanel NOC Partner and Parallels Platinum Partner.
Please note that we are not responsible for the content of this website and so any enquiries should be directed to the site owner.